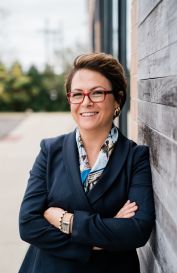 What would it mean for you and your business if you were hit with a litigation or investigation for a task that could have been prevented?
What if you could take one step to prevent legal problems, what would it mean for you, for your business, for your employees?
You, the business owner, have the answer to both questions.
Yet from where I stand, many small business owners in the Aerospace and Defense industry despite operating in a web of complex regulatory landscape often fail to take small steps to address preventable legal issues. It's like walking around on one hand holding the money and simultaneously putting the money in a pocket that has hole in it.
An unaddressed legal issue is like that it costs a business hard earned money. Everyone knows cleaning up a legal mess is not cheap. Something as small as entering into a contract without reading it or understanding it costs a business money or waste of time to figure out the thing that people didn't agree about when they signed the contract, but now everyone is walking around, sending emails back and forth, having conference calls because now things are no long as we initially agreed. Can you relate?
Hear me out, let's be frank, one can't prevent every problem, however taking action of preventing something from happening is better than doing nothing and paying a hefty price when something blows up. Because things do blow up, eventually. And the legal blow up in the A & D space takes many forms: a litigation here, an audit here and there, or an investigation.
This, in an environment that's already spread thin, where the owner and people often spend time putting out fires, where margins and earnings aren't always optimal. Some of you, myself included, know intimately what I'm talking about. Some of you have heard of companies facing or having faced similar situations. If you haven't heard them you have at least read about them.
Here are problems that have led to litigations and investigations:
Not knowing the rules and regulations.
Going with "Joe said I can do this" without calling legal counsel to ask: "Can I do this?"
Make them be a thing of the past. You can do this through our proactive approach. Imagine what your life would be like knowing one area of your business is functioning as it should. Where would you focus your time and energy? What other aspect of your business would get better as a result?
Hi I'm attorney Aida Dismondy. I focus on U.S. Export Controls and Government Contracts. As a practicing attorney for almost a decade I have become immersed in the tangled web between law and business. I've seen efficiency when one proactively handles legal issues, and I've seen business disruptions from lawsuits, investigations from regulatory violations, and the affect these unfortunate events have on a business, especially a small business.
I founded the law firm with one idea in mind: Knowing the consequences of litigation and investigation what can I do to put my experience and knowledge to work for small business owners so they can safeguard their business? Here we are today, proactive law is the best approach to keep small business doors open, to keep jobs, to keep relationships and the pride that comes from business ownership alive.
To know more about how I work with small business owners in the Aerospace and Defense Industry schedule a call or scroll a bit further to access a FREE TRAINING on compliance.