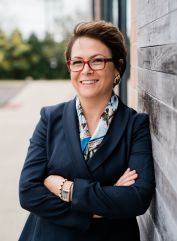 Our clients either do business globally or do business with the Department of Defense. They are mainly small to midsize businesses from various industries that design and manufacture U.S. origin products, technology, and software that the United States controls for reasons of economic, national security, and foreign policy. Or, businesses that offer their products to the Department of Defense.
To this end, our clients, like all other businesses, are required to comply with several regulatory regimes such as: export controls and sanctions regulations when they export or do business locally (deemed exports), the Federal Acquisition Regulations (FAR) and the Defense Federal Acquisition Regulations Supplement (DFARS), the Buy American Act (BAA), the Trade Agreement Act (TAA), and the Berry Amendment when they do business with the Department of Defense. In addition, they are also required to conduct business ethically by complying with another set of statutes, such as the Foreign Corrupt Practices Act (FCPA) and domestic business ethic statutes. In short, the environment in which my clients operate is highly regulated. As a result, one of our clients' concerns is to ensure compliance with these regulatory regimes in the conduct of their affairs to reduce risk and minimize legal liability.
This is where our legal services come in. When a business does not have a dedicated international trade and government contracts attorney on staff, we are engaged to fulfill that role. Clients seek our advice and counsel to competitively do business in the above mentioned markets while complying with the requirements of the EAR, the ITAR, the FAR and DFARS, the BAA, the TAA, the Berry Amendment, and FCPA and domestic anti-bribery, anti-fraud laws, as the business situation requires.
We do so through client - centered lawyering, meaning our efforts are focused on helping clients achieve their goals while working together with the client to achieve their goals. It's a team effort where we each bring in our experience and knowledge to achieve the client's goal.
If you've come to this page and are experiencing a problem related to one of the above regulations and statutes or have a question related to the above and geopolitics send a message to contact@dismondy.com to schedule a call within 24 to 48 hours. You can also call +1.734.746.5006 to request an appointment.