Work With Me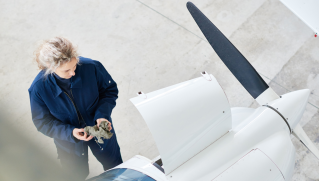 Whatever brought you here today, whether it was an ambition to enter into government contracts, take a proactive approach with your government contracts, or needing legal representation for an investigation, or legal counsel on a continuous basis, you've found the right place.
As your attorney, I can guide, advise, and counsel you to address legal and compliance issues one step at a time.
My guess is right now you have a lot going on.
You may be frustrated and overwhelmed by the sheer amount of work you have to do:
meeting deadlines
finding supplies
rising supply prices
managing subcontractors and employees
cybersecurity compliance and compliance in general
keeping up with regulatory changes and Executive Orders
Add to all this the current inflation impacting your profit margins while you're out there trying to drum up more business and fulfill whatever orders you already have.
It's a lot to think about, and to be honest, I'm just scratching a tiny bit of the surface.
I get it! Handling business and worrying about compliance and government contracts can be overwhelming, but it doesn't have to be with the right support.
As an attorney focused on International Trade and Procurement Law within the Aerospace and Defense Industry, I advise and counsel small businesses to take a proactive approach to legal and compliance matters so they can avoid penalties, fines, and closing their doors.
I've been a practicing attorney for almost a decade, here in the United States.
I've seen efficiency when one is proactive in handling legal issues, and I've seen business disruptions from lawsuits, investigations from regulatory violations, and the effect these unfortunate events have on a business, especially a small business.
This is why I'm in business. To help you close the gaps so as a small business owner you can be competitive, profitable, and protected.
With my support, you can identify and comply with the U.S. Federal Acquisition Regulations, Defense Federal Acquisition Regulations, U.S. Export Controls Regulations (EAR/ITAR), U.S. anti-bribery/ anti-corruption laws, conduct supply chain due diligence, handle investigations, and more.
By working together, you can take a proactive approach to legal and compliance matters to avoid business disruptions, penalties, and fines.

My goal is to help you keep the business you built, in business. The first step in working together is to book a consultation call.
During your consultation call, I will help you determine the best next step for your business.
If the problem you reached out to me about is one that I can help you with, I'll share more recommendations for moving forward. If it's not a great fit, I can provide guidance on what steps you can take and who is better suited to help.
Whatever your circumstance you will leave knowing what to do next: either you found the right law firm for you or you will have clarity around what would be best for you to do to solve your problem.