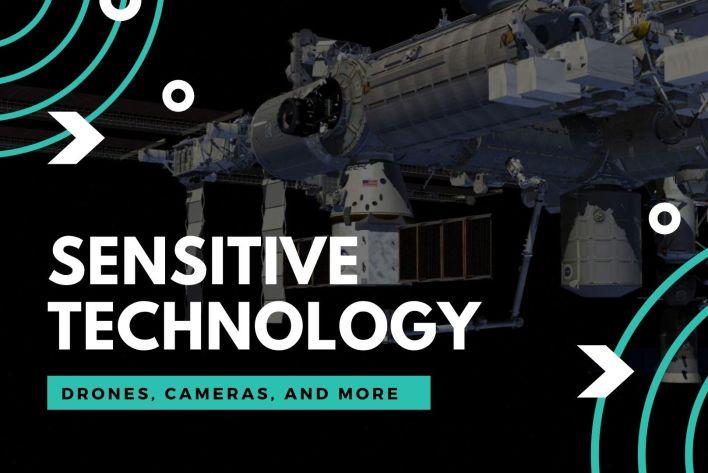 Woke up This Morning, Thinking to Do Some Illegal Exporting, and then this happened?
When we, attorneys, read news like the title of this post, we wonder whether the act was intentional or whether it was ignorance of the law that brought about the charges. Some acts are intentional, and the consequences are more severe.
Here, the person involved committed acts besides illegal exports, resulting in several charges, each with its own sentencing and fines. It's worth mentioning that stories like this do not reach the daily press, however, they do interest the international trade community, not only as a cautionary tale, but also as a reminder to go back and check if we need to be concerns with any gaps in compliance within our own environment.
Let's explore the facts of this case that brought the situation he's in. The actions can be summed up as purchasing U.S. sensitive technology to export it to a prohibited entity, the Northwestern Polytechnical University ("NWPU"), a military university. Lessons here are these: if the United States says don't export to XYZ, just don't do it; a person will face the music. Next, the international trade community pays attention to who is getting the item, the end user. So if you're planning to export and XYZ contacts you to export to them, you got to check if U.S. allows you to export to XYZ.
Now, let's look at what else happened. The sensitive technology included hydrophones (used in anti-submarine warfare), remotely-operated side scan sonar systems, unmanned underwater vehicles, unmanned surface vehicles, robotic boats. These were exported to NWPU and another prohibited entity and without a license. There is a reason we control exports, we don't want them to get in the hands of the people that shouldn't have it. So, the U.S. government, asks the international trade community, people involved in export and import, to get see if a license is needed when exporting controlled items, including, as in this case, sensitive technology.
As if the export without a license was not enough, the fella didn't tell the U.S. manufacturer who was the true end user. This caused false end - user information to be filed with the U.S. government. Another "no, no". We can't make false statements to the USG. Period. Oh, and there is more, the entire enterprise of exporting the hydrophones also included money laundering. Over $100,000 were transferred through money laundering "to promote and facilitate the export" of these items. Money laundering is a crime a separate charge from the illegal export, a charge that provides for a sentence of up to 20 years in prison, five years of supervised release and a fine of $500,000. Last, the person made false statements to the U.S. authorities when asked and false statement to U.S. immigration when completing an application.
There is more to this case, however, for our purposes as trade community, and if you are a small business thinking about exporting or involved already in export, the following summary of lessons learned, and questions need to be kept front of mind: What items are you exporting? Are they controlled? Who is asking for them? What is their end use? Who's the ultimate end user? Don't rely on the word of someone do your own due diligence; when asked by authorities don't make false statements, you'll dig yourself into a whole. If you feel that you may need to worry about something then contact counsel that can help you weather the situation or the storm, and by any means, don't pile up on charges, committing other crimes especially when you don't know what you're doing, two wrongs never made a right.
If you have questions about this case or export of controlled items reach out to contact@proactiveattorney.com. Aida Dismondy is trained and has experience advising clients on trade policy, export controls, and export compliance.