Unmanaged Contracts: a Hidden Risk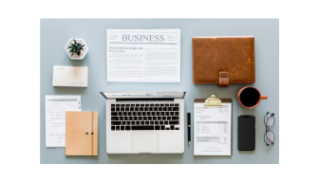 The more customers and suppliers a business has, the more contracts it will accumulate. These contracts need to be managed and not for logistic purposes only, rather to get a handle on the potential liability for a business should these contracts remain unattended. Where to begin?
Larger companies and most companies use contract management software to have a central repository for their contracts. Some smaller and midsize companies may not have the software or if they have an outside counsel handling their contracts probably the discussion about contract management may not have happened. Even when a company has a legal department, depending on its size and other factors, there could be a slight chance that a contract management process needs to be created.
Although a company may have a contract management software in place, that company must still follow a process to create a central repository. If as a company, you don't have a software system you can rely on an excel spreadsheet to create a central repository. Once able to choose a software, at least you'll have done most of the work to begin the management process. If there is a legal department, you may have a central repository since the legal department is the hub where contracts are maintained. You have one less step to perform when creating the process. While the process of contract management is rather involved, the following are a few steps to help you get started:
Assess each department or division within your company to identify contracts used by each and prioritize for each department or division.
List critical contractual areas such as deliverables, warranties, indemnities, IP if any, payments, terms and conditions (depending on industry).
Bring together the decision makers to facilitate communication across the company on creating a process for contract management, identify the business and legal risk exposure of the company, and assign in what department the contract manager should be.
Define a contract approval and escalation process
Create a database or an excel spreadsheet where to identify: the customer, the contract type, both parties point of contact, date when contract was entered into effect, performance date, renewal date where applicable, end date, days until end date.
These steps may seem daunting at first. When broken down in smaller tasks, just as any projects it becomes easier to complete. Important is to start and get organized. Begin with a first 90 days timeline and work on this project slowly each day for an hour or an hour and a half. At the end of 90 days reevaluate what you have done and what remains to be done. Creating a contract management system for your business will help reduce the risk of liability; being without it's only a matter of time when a lawsuit may happen.
#contracts #management