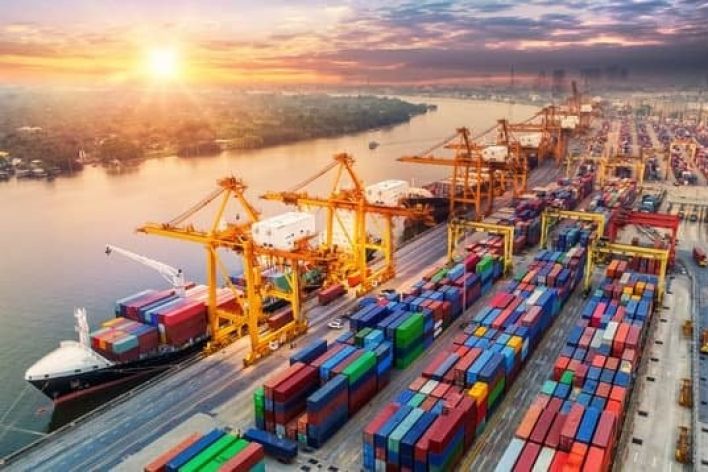 WHAT TO KNOW BEFORE YOU EXPORT - U.S. ECONOMIC SANCTIONS* - Part IV
- Overview of the U.S. Sanctions and OFAC
Embargoes and Sanctions are familiar concepts of the American vernacular. These embargoes and sanctions impact U.S. businesses in cross border transactions. Some people think these regulations apply only to banks to later discover they can't move on with a transaction or worse to discover they are subject of an investigation. Some people don't like regulations. Doing business sometime is not about liking or disliking all of it. It's often about following certain guidelines that align a business undertaking with the country's national policy. The United States maintains these sanctions for many reasons such as national security, diplomacy, and humanitarian reasons.
The idea behind embargoes and sanctions is the influence of dangerous behavior at an international scale. Subject to these economic sanctions and embargoes are countries, people, governments and businesses. In the United States, the primary regulatory authority for sanctions is the U.S. Department of Treasury's Office of Foreign Assets Control (OFAC). No U.S. person can disregard these regulations. Compliance is mandatory. U.S. persons are the following: 1. U.S. citizens 2. Permanent resident aliens 3. Any entity of any kind organized under U.S. law and 4. Any entity or individual located in the United States – this includes branches, offices of non-U.S. entities located in the United States.
- Restrictions
The United States achieves its sanctions goals in a few ways. First, by prohibiting transactions of property or interests in property of foreign persons threatening the national security, foreign policy or economy of the United States. 31 C.F.R. § 594.201. The blocking prohibits: transfer, payment, export, importation, transportation, disposition, withdrawal, and dealings to name a few with blocked property or interest in blocked property. The property can be in the United States or in possession or control of U.S. persons anywhere located (including overseas). Where U.S. persons hold funds or other securities related to those properties must deposit them in a blocked account in the United States or as it is formally known a blocked interest – bearing account. Holders of blocked property have an obligation to report to OFAC within ten days of blocking and annual reports must be filed thereafter. 31 C.F.R. §501. 603.
Other ways to implement sanction programs include prohibition of transactions. Treasury defines prohibited transactions as "trade or financial transactions and other dealing in which U.S. persons may not engage unless authorized by OFAC or expressly exempted by statute." Therefore, absent authorization U.S. persons may not engage in or facilitate transactions and activities involving targeted countries and governments, targeted persons, and export and reexport of goods, services, and technology to embargoed and sanctioned countries. Jurisdictional wide measures include Cuba, North Korea, Syria, Ethiopia, the Crimea region of Ukraine. Examples, of targeted or list-based sanctions include among others Myanmar, Russia, Belarus.
Besides export and reexport, imports from sanctions countries are also prohibited. Notable, in 2021 OFAC announced its first U.S. sanction of a virtual currency exchange. As of this writing, OFAC announced issuance of Chinese Military Industrial Complex Sanctions Regulations. These implement a November 12, 2020, Executive Order related to securities investments that finance communist Chinese military companies. U.S. businesses engaged in trade and finance need to pay close attention to sanctions programs and particularly where U.S. businesses have branches in many parts of the world compliance with the regulations could be not aligned with other countries sanction programs.
- Compliance
Although the above is merely a glimpse of complex regulations it will make you aware of the intricacies involved in trade transactions and interactions with international parties and take the actions to comply with the regulations. Being proactive and complying with the requirements are imperative not only from a best business practice perspective but also from an avoidance of severe consequences – civil and criminal penalties exceeding millions of dollars - related to violations of these regulations.
OFAC has provided significant guidance about building a compliance program. That is a resource where you can get a general idea of what must be done. Naturally, it doesn't replace the advice of counsel, however, it is a starting point from where to get acquainted with the process. Whether you're exporting or are already conducting business internationally an order of first priority is assessment of risk. Doing so it will give you an overview of your exposure to economic sanctions and in doing so you will then take the steps to gather the needed resources, put compliance in place, and train the organization as needed.
*Note: While the focus of this article relates to steps before exporting, export controls and sanctions are regulations that one must follow closely and comply after exporting or transacting internationally.
If you have questions about sanctions or international trade contact Aida Dismondy at aida@proactiveattorney.com or via telephone at 734.746.5006.