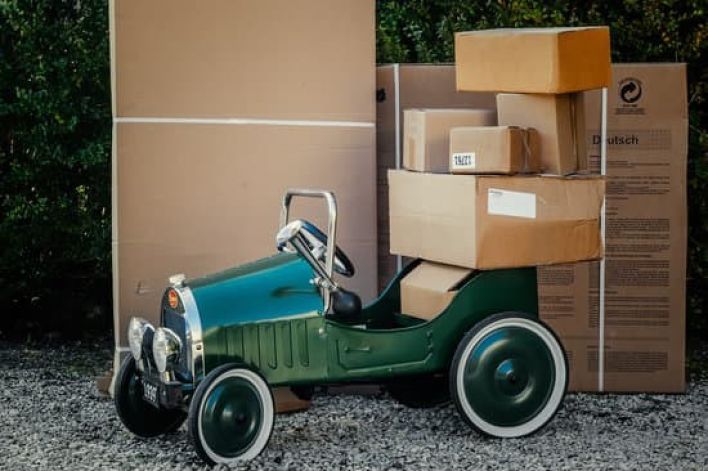 U.S. DOESN'T DO BUSINESS WITH EVERYBODY, NOR SHOULD YOU – EXPORT PART II
Holmes and his team have made progress and have identified a list of potential businesses in all the desired countries. That is success, except, Holmes and his team will need to follow another process to vet the businesses. Unlike other countries, U.S. has policies and regulations in place that forbid doing business with some countries, some entities, and some individuals. So, now that Holmes has a list of desired buyers, their team must comb through the businesses and list to get to know their customer and more important spot transaction red flags.
There are reasons for this. Holmes produces products that are export controlled – more on these on an upcoming article – that can be used for malicious purposes or sold to malicious individuals wanted to do bad deeds. It is, therefore, important that Holmes and Co. do their due diligence to make sure the people they are doing business are good people. A knowledge standard applies to all exporters. The knowledge standard is rooted in law. Part 764.2 (d) of the Export Administration Regulations states:
"No person may order, buy, remove, conceal, store, use, sell, loan, dispose of, transfer, transport, finance, forward, or otherwise service, in whole or in part, or conduct negotiations to facilitate such activities with respect to, any item that has been, is being, or is about to be exported, reexported, or transferred (in-country), or that is otherwise subject to the EAR, with knowledge that a violation of ECRA, the EAR, or any order, license, or authorization issued thereunder, has occurred, is about to occur, or is intended to occur in connection with the item." (Emphasis added)
Given this knowledge standard, companies like Holmes's cannot get excited too quickly and enter contracts and all that jazz, they need to pause and assess the parties they are doing business with. Thankfully, Holmes need not guess whether the steps they are taking are correct. The Bureau of Industry and Security ("BIS")has issued a guidance to help American businesses as their conduct their due diligence.
The following contains a summary of the BIS guidance so companies like Holmes's can have a general idea of what to look for. A link to the guidance can be found here. The red flags in the guidance assume that a company understands its business or the use of the items it sells, so that during the transaction a light bulb goes off calling into question the actions of the other party. During the transaction pay attention to odd requests, and yes, do a gut check, or an intuition check, whatever you want to call just don't go blind into it.
When negotiating pay attention to what is being said, ask what, where, when, who, how. Yes, those magical questions can convey a lot of information. You must pay attention to what is being said and not being said. And the BIS, raises this too, do not instruct your employees to tell your customers to not disclose to them what they intend to do with the items. Stranger events have happened, so don't fall into the trap. Putting your head in the sand can get you just as much in trouble as it can knowing what's about to happen. So, an act of omission is just as troublesome for a company as an act of commission. Speaking of commissions, your employee's knowledge of a wrongdoing can be imputed to the company. It is important, therefore, to train the employees so they too know the implications of their actions for their own sake and the company's sake.
Who, What, Where, When, and How
Another aspect of the due diligence is list checking and fact checking. BIS publishes a consolidated screening list. That list contains entities that require a specific license for export, re-export, or transfer in country of specific items to the persons named in it. In addition, Holmes and his team need to check the Denied Parties List (DPL). A few words of distinction between the two lists are in order here: the entity list and the denied parties list are not the same. The denied parties list contains the names of parties that have been denied export and reexport privileges. Both lists are maintained by the Department of Commerce. Besides these Holmes and his team will need to check the Specially Designated Nationals and Blocked Persons List (the SDN list). This list is published by the Department of Treasury, the Office of Foreign Assets Control (OFAC). There are foreign policy objectives related to the SDN list and there are legal requirements different than the entity list.
Holmes and his team will need to have these lists on hand as it compiles all the information about the potential buyers. The main objective of this exercise is whether Holmes and Co. can do business with the identified parties. If those parties are on the list, it will be difficult for Holmes to do business with them. If he does do business with them, there will be a mess of undesirable consequences for the company and maybe some people, but we will not talk about it now, later we'll touch on this aspect of enforcement in details, for now, let's focus on the objective: make sure Holmes can do business with this people and fact check that who they say they are, is correct.
Holmes job to do the due diligence doesn't stop with only the customer, the entity of that customer. Holmes has to think about the chain of events and the people or entities involved to bring its product from his location to locations around the world. Due diligence, therefore, will extend to freight forwarders, end users, buyers, ultimate consignees, and intermediate consignees.
Clarifications about consignees, freight forwarders, parties to the transaction are in order here: In an export transaction the ultimate consignee is the principal party in interest located abroad who receives the exported or reexported items. 15 CFR § 748.5(e). Whereas an intermediate consignee is a person or entity in the foreign country who acts as an agent for the principal party in interest to effect delivery of items to the ultimate consignee. Freight forwarders are responsible for the logistics and transportation of cargo.
Parties to the transaction are also the principal parties in interest: the U.S. principal party in interest ("USPPI") and the foreign principal party in interest ("FPPI"). The USPPI is the person or legal entity in the United States that receives the primary benefit, monetary or otherwise, from an export transaction. The FPPI is the party receiving the goods being exported from the United States. So, these is the consignee listed as the consignee on the House Bill of Lading. These terms are important to understand both for due diligence purpose and for the transaction in general.
Record What's Done and Keep The Record
Overall, Holmes and his team through these tasks have covered some of the basics for their due diligence. The next step for them is documentation. Once, Holmes decides who they will do business with, they need to create a record for that customer, otherwise known as the customer file. Most people think too much about the logistics of creating a customer file. It need not be anything too complicated; it must document the due diligence process. No need to spend on sophisticated systems when an excel spreadsheet or a good old paper and pen record will do. Important here is maintaining a record of the due diligence conducted. This is not to be confused with other recordkeeping requirements in export. This is one of the requirements. The customer file sometime will be the saving grace a business will need should something go wrong: valuable evidence to prove a business did what was required to do.
Attorney Aida Dismondy writes about international trade and government contracts. She advises clients on international trade, international business, export controls, trade policy, geopolitics, government contract, and anti-corruption. She also has experience handling government investigations. Aida can be reached at aida@proactiveattorney.com or at 734 - 746 - 5006.