The wolf and three legal pigs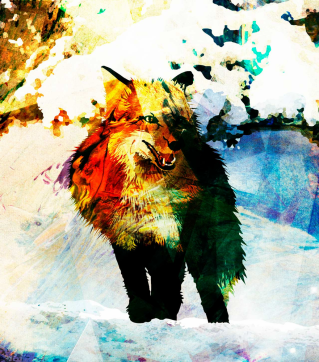 The story of the three little pigs was one of children's favorite bedtime stories. Perhaps, my animations of dramatizing the vicious wolf and the fear and strength of each little pig helped to make it a favorite. In short, there were three pigs each set out to build a house for its own enjoyment. One build it out of straw, one out of sticks, the other out of stone. A wolf desiring to feast on the pigs walked by and huffed and puffed on each house with the result of blowing down the straw and stick house and feasting on the pigs that lived inside. But the wolf was unsuccessful with the house of stone, and the little pig that lived in it, claimed victory by doing the wolf in. The pig lived happily ever after, in true fashion of fairy tale endings.
The fable reminds me of the reality encountered in the business world, the world where I and my clients operate: the vulnerability of small businesses operating without a proper business structure in place. While all businesses have a structure in place as it relates to operations and management, surprisingly, business owners neglect to incorporate also the legal component of the structure.
In other words, business owners tend to operate a business as a sole proprietor or if working with a partner, as a partnership. A brief research shows that there are more sole proprietorships in US then any other form of business, with an average income of $12,000 and a reported combined net income of over 200 billion dollars. Yes, if we refer to our fable, the sole proprietorships and partnerships are similar to the house build of straw and sticks. The reason is that both are exposed to the wolf - liability - and can be blown down with a huff and a puff if found liable, and both expose owners to personal liability for the debts of the business.
The house of stone was the house that withstood the huffing and puffing of the wolf. A business can create a similar protection by taking one simple step: organize either by forming an LLC, or a corporation or by creating a limited liability partnership. Depending on the size of the legal huffing and puffing you may face, the liability protection is not a 100% protection, but it is a better guarantee than the full exposure that could swallow in all that you have worked hard to build.
Build a house of stone by organizing.
Disclaimer: This is not legal advice, nor a substitute for it. All information is meant for education purposes. Please seek counsel to receive the advice you need.