The "B" Word in Defense Industry's International Transactions: Aida Dismondy presented at local PTAC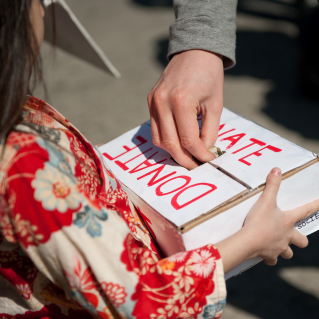 On January 9th, government contract law and international trade attorney, Aida Dismondy, was invited to speak on Foreign Corrupt Practices Act and ITAR Part 130, at the event Michigan Resources for the Defense Industry, organized by PTAC - Macomb. Aida discussed briefly U.S. government's requirements for contractors involved in Direct Commercial Contracts (DCC), discussed key concepts of FCPA's anti-bribery provisions, illustrating the most common instances where bribes occur, and drew distinctions between FCPA and PART 130 of ITAR.
Aida is a government contract law and international trade attorney practicing in the areas of Export Controls and Sanctions, Government Contracts, FCPA/ Anti-corruption, Government Investigations. She has build a portfolio assisting small businesses facing government investigations. Her industry focus is aerospace and defense.
For more information about this presentation or if you want to invite Aida to speak on the above referenced subject and want assistance with understanding and complying with FCPA please contact Aida Dismondy, Attorney and Counselor at Law at aida@albexlaw.com or by calling +1-734-674-5922, or Skype at aida.dismondy