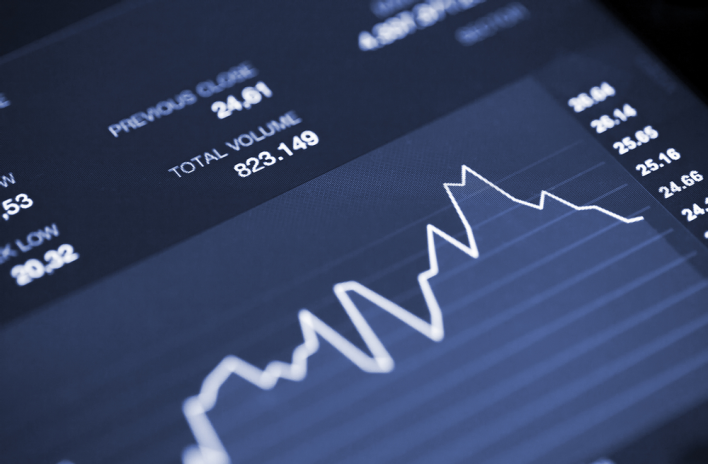 Sanctions Alert: Winding down after President Trump's decision to withdraw from JCPOA*
On May 8, 2018, President Trump announced that US will no longer participate in the Joint Comprehensive Plan of Action (JCPOA), commonly known as the Iran deal. The President issued a National Security Presidential Memorandum (NSPM) directing the Department of Treasury and other Departments and Agencies to immediately take action to re-impose the U.S. sanctions that were lifted as a result of JCPOA.
As a result, Departments and Agencies will implement a process to allow persons engaged in business in Iran to wind - down their operations or transactions within a period of 90 - days to 180 days ( August 6, 2018 to November 4, 2018 time frame) . To assist with this process the Office of Foreign Assets Control (OFAC) issued a guidance in the form of Frequently Asked Questions outlining the re-imposing of sanctions. Meanwhile, the Department of State issued statutory sanctions waivers for the wind - down period. Note, associated services related to the outlined activities are not excluded from sanctions.
It is critical for persons to act on these decision to avoid the consequences related with the violation of law. According to OFAC " persons engaged in [the listed] activities undertaken pursuant to the U.S. sanctions relief provided for in the JCPOA should take the steps necessary to wind down those activities by August 6, 2018 [or November 4, 2018, as applicable] to avoid exposure to sanctions or an enforcement action under U.S. law."
The following sanctions will be re-imposed after the 90 day period ending August 6, 2018:
i. Sanctions on the purchase or acquisition of U.S. dollar banknotes by the Government of Iran;
ii. Sanctions on Iran's trade on gold or precious metals;
iii. Sanctions on the direct indirect sale, supply or transfer to or from of graphite, raw, or semi-finished metals such as aluminum and steel, coal, and software for integrating industrial processes;
iv. Sanctions on significant transactions related to the purchase or sale of Iranian rials, or the maintenance of significant funds or accounts outside of the territory of Iran denominated in the Iranian rial;
v. Sanctions on the purchase, subscription to, or facilitation of the issuance of Iranian sovereign debt; and
vi. Sanctions on Iran's automotive sector.
The following sanctions will be re-imposed following the 180 - day period ending on November 4, 2018:
i. Sanctions on Iran's port operators, and shipping and shipbuilding sectors, including on the Islamic Republic of Iran Shipping Lines (IRISL), South Shipping Line Iran, or their affiliates;
ii. Sanctions on petroleum - related transactions, with among others, the National Iranian Oil Company (NIOC), Naftiran Intertrade Company ( NICO), and National Iranian Tanker Company (NITC), including the purchase of petroleum, petroleum products, or petrochemical products from Iran;
iii. Sanctions on transactions by foreign financial institutions with the Central Bank of Iran and designated Iranian Institutions under Section 1245 of the National Defense Authorization Act for Fiscal Year 2012 (NDAA);
iv. Sanctions on the provision of specialized financial messaging services to the Central Bank of Iran, and Iranian financial institutions described in Section 104 (c)(2)(E)(ii) of the Comprehensive Iran Sanction and Divestment Act of 2010 (CISADA);
v. Sanctions on the provision of underwriting services, insurance, or reinsurance; and
vi. Sanctions on Iran's energy sector.
The U.S. government will, also, revoke authorizations related to JCPOA as indicated:
i. The importation into the United States of Iranian - origin carpets and foodstuffs and certain related financial transactions pursuant to general licenses under the Iranian Transactions and Sanctions Regulations, 31 C.F.R. part 560 ( ITSR);
ii. Activities undertaken pursuant to specific licenses issued in connection with Statement of Licensing Policy for Activities Related to the Export or Re-export to Iran of Commercial Passenger Aircraft, and Related Parts and Services (JCPOA SLP); and
iii. Activities undertaken pursuant to General License I relating to contingent contracts for activities eligible for authorization under the JCPOA SLP.
Notably, these actions impact , according to OFAC - "certain activities" of U.S. owned or controlled foreign subsidiaries doing business in Iran pursuant to General Licence H. OFAC will, by November 6, 2018, revoke issued authorizations for the wind-down period. Therefore, US companies should start to take the necessary steps to comply with the wind-down requirements.
Lastly, by November 5, 2018, OFAC "will re-impose, as appropriate, the sanctions that applied to persons removed from the List of Specially Designated Nationals and Blocked persons (SDN list)" and other U.S. government lists.
*None of the information here shared is intended to be or should be construed as legal advice. It is included for information purposes only. Further, no attorney - client relationship results from reading the material presented. Always consult an attorney for related questions.