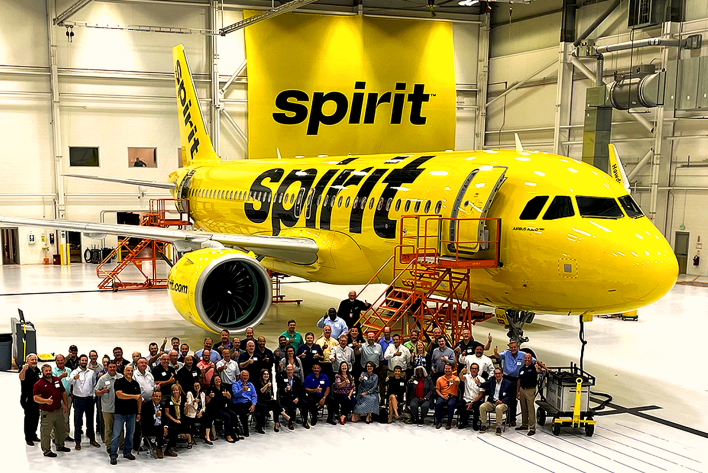 Looking back and looking forward
It takes a village to make things happen. In Michigan, we have the Aerospace Industry Association, an organization making things happen for the aerospace companies in our state.
Last year, we got together to visit the Spirit Airlines maintenance hangar to launch our first in person event after COVID. More important, we got together to advocate for the companies involved in Aerospace at the State's Capitol. Also, to showcase that the Aerospace Industry in Michigan is to be celebrated. There are a lot of companies here in Michigan are doing that not only are creating jobs, but also are being innovative, and attracting local talent. We highlighted the wonderful achievements of Michigan Tech students winning the Artemis Award in NASA's Breakthrough, Innovative, and Game - Changing (BIG) idea Challenge. If we don't invest and support the Aerospace Industry here in Michigan these amazing young talented students will look for jobs elsewhere instead of considering opportunities here in their home state. Last, we requested support for the local industry and to create an Aerospace Industry yearly event in likeness of the Detroit Auto Show.
All these efforts don't happen by happenstance, they require participation by all. We are proud to have companies resilient to be able to embrace an industry that has been and continues to grow alongside the automotive industry. The road is not a new one, it is rather one being paved to stay and branch out throughout the state and beyond our beautiful state to highlight that Michigan is the state to be noticed for the Aerospace Industry as much as for the Automotive Industry. The amazing people gathered around the organization are making all this happen. We couldn't be more happy to have such wonderful hardworking and caring people that give all of themselves to create opportunities for others.
For questions about Aerospace Industry Association of Michigan check out the website link at aiamnow.com