Government Contracting - preliminary steps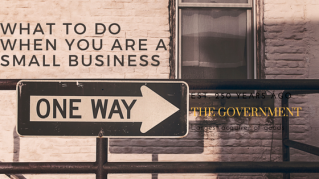 Once a business is formed it must bring into focus its marketing strategy. Competition is tough to make it as a small business. Generally, businesses look to the federal, state and local government to become vendors for the government to supply services or products. Specifically, for small businesses the government has set aside contracts for small women, minority, and veteran owned businesses.
Before deciding to supply services or products to the government it is important to decide if you are going to be in it for the long haul. Considering the tedious process and the many regulations that are involved in government contracting, the efforts you put should make it worth your while. Should you then decide to take advantage of the opportunities offered by the federal, state or local government there are a few first steps you must take, this assuming all your legal documents that govern your business are in place.
Firstly, identify the type of services and products you will offer by obtaining a NAICS code (North American Industry Classification System). The code can be found at the NAICS website, www.naics.com . Thereafter, you must obtain a DUNS number, a nine - digit number offered by DUN & BRADSTREET. Its purpose is similar to a credit history, but for you business. There are a series of other codes you should obtain in order to do business with the government: SIC code (Standard Industrial Classification), PSC code (Product and Services Code), and FSC (Federal Supply Class Code). Lastly, once you have your codes, especially NAICS and DUNS, you should register in SAM (System for Award Management).
After you have gone through these hurdles you can begin to look for contracting opportunities. Good luck with taking the next steps toward applying, and receiving a contract award.
#governmentcontractsHUBzone #HUBzone #WBE #MBE #SBA